A Word About the DiMaggio + Betta Group and a few recent sales.
WE SELECTED THIS DYNAMIC DUO AFTER INTERVIEWING SEVERAL FIRMS, AND THEY PROVED TO BE WELL BEYOND BEING JUST THE RIGHT CHOICE.
I have participated in numerous real estate transactions, and three months ago, I would have had trouble imagining enjoying one, let alone a couple. But that was before I worked with Debbi and Adam of Highland Partners. We selected this dynamic duo after interviewing several firms, and they proved to be well beyond being just the right choice. The professionalism and rigor that Adam brings to the business side of the equation is perfectly complemented by Debbi's simply superb sense of design and flair for style. I was especially impressed with the way she took the raw material of our beloved (and old-fashioned) Piedmont home, and breathed new life into it, giving it a totally contemporary feel and a consistent aesthetic, while respecting, and in fact actually enhancing, its vintage elegance and charm.
In fact, we enjoyed working with this couple so much that we invited them to work with us on our next transaction, as we sought, and quickly bought, our replacement home. I never thought I'd say this, but I almost wish that there was another real estate deal in the offing now that we've found such excellent and absolutely first-rate partners with whom to work! -Tony
DEBBI AND ADAM ARE TOP NOTCH!
Debbi and Adam are top notch! They helped me stage and sell my Oakland home quickly and with a great offer. I live far away and travel a lot, and I didn't even have to lift a finger–they did everything for me! This team is worth their weight in gold and I look forward to working with them again on my next real estate transaction.  -Jennifer
DEBBI & ADAM HAVE VAST EXPERIENCE and WILL WORK WITH YOU EVERY STEP OF THE WAY
Debbi and Adam helped me considerably with the sale of my Piedmont home. It was a major project from renovation to final sale that took many months with construction delays and challenges. As a team they worked diligently and with care throughout that time, long before the "For Sale" sign hit the curb. From assistance with finding good vendors, to working to help me with the inspection process and finding a good fit with a home stager, it made my life in selling the property something less to worry about. They simply made my life easier and they gave great ideas along the way, while even daring the construction dust!
Anyone that is looking to put their home on the market would do themselves well to meet with Debbi and Adam. They have a vast collective experience of the market, and will work with you every step of the way in a straight forward, down to earth, smartly applied, but also light-hearted way that makes the experience for everyone involved work smoothly.-Carl
DiMaggio + Betta Group, For Over 30 Years
Experience, integrity and connections are key to making sure their clients succeed in this fast paced, competitive market.
Real Estate has been something Debbi and her partner and husband, Adam Betta, have been immersed in since they first met in 1990. They began working together in San Francisco, where Adam was raised and educated, and where they started their family prior to moving to Piedmont where Debbi was raised and where they grew their family and purchased their first home.
Adam is the Broker of both CORCORAN GLOBAL LIVING Piedmont and Montclair offices; he is perceptive, discerning and an excellent problem solver with extensive experience as a business owner, Broker and top producing Realtor.
Debbi is a master marketer, social media guru and very tech-savvy, all crucial skills in today's ever-changing, fast-paced real estate market. One of her favorite aspects of selling a home is in the preparation phase prior to market where she uses her design and style acumen to bring a home from lived in to staged to sell coordinating every detail from contractors and stagers, to home inspectors and photographers.
Together they have the skills, experience and knowledge along with their magnificent team they have created and cultivated over the years that has helped many of their clients prevail whether as a Buyer or a Seller.
Debbi, Adam and their son Chase Betta, focus on a variety of East Bay neighborhoods including but not limited to Piedmont, Upper Rockridge, Rockridge, Crocker Highlands, Montclair, Redwood Heights, Oakmore, Berkeley, Albany, Alameda, El Cerrito, Orinda, Lafayette and San Francisco.
What makes this team so successful is their enthusiasm to help not only their clients but their Realtor partners as well. The DiMaggio & Betta Group networks with a number of agents within California and throughout the country and believes in collaborating with top professionals in order to better serve the needs of their clients.
Experience, integrity and connections are key to making sure their clients succeed in this fast paced, competitive market.
Contact this top producing team so they can keep you updated on the latest real estate activities in their community, provide referrals and answer any questions you may have. They look forward to making your next transition seamless.
Meet Chase DiMaggio Betta, The Next Generation
Chase Betta is the next generation of a family of real estate professionals dating back to the early 70's when his grandfather Vince DiMaggio syndicated his first building in the Grand Lake neighborhood of Oakland. Chase has worked for Vince for as long as he can remember, and grew up learning valuable business acumen from his parents Adam and Debbi at HIGHLAND PARTNERS now Corcoran Global Living. A Piedmont native and longtime Bay Area resident, Chase has a special understanding of the markets in and around the flagship brokerage of HIGHLAND PARTNERS. He graduated from the University of Colorado at Boulder with a Bachelor's degree in Ethnic Studies and Communications, which he aims to use to further support his clients as they navigate the nuances of their own journey. Chase's additional experience working for a commercial brokerage in Los Angeles adds to his already strong base of real estate fundamentals.
Chase is back in the Bay after travelling throughout Asia before the pandemic. While in the Philippines, he worked at a freediving facility where he met and made new friends daily. In his pastime, Chase likes to travel and stay active. As his passion for lacrosse shows, Chase is a strong team player — he has always skillfully combined interpersonal communication, physical activity, and a drive towards a common goal. He is excited to bring this tenacity to CORCORAN GLOBAL LIVING and the DiMaggio & Betta Group and looks forward to meeting you!
Buying, Selling, Investing, Leasing, Exchanging? How may we assist you with your real estate goals?
Digital Marketing Sample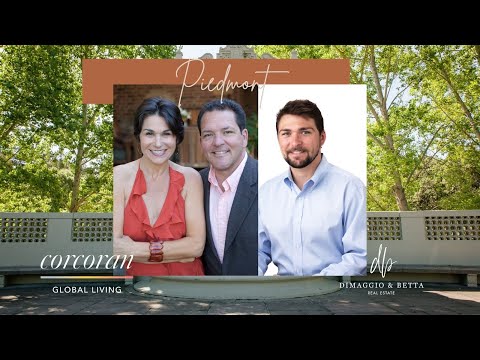 Video Testimonial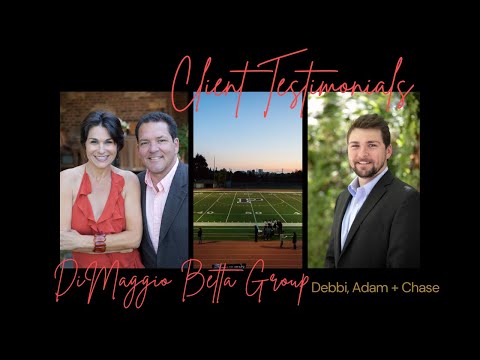 How May We Assist You?