Top 5 Places I Enjoy Stopping into while visiting New York ( oftentimes, every time! )
1. RH Home Flagship Store in the Meatpacking District – RH Home is filled with more than just furnishings. RHNY Flagship has a barista bar on one level and a beautiful restaurant on the top floor. It's a visual journey. Preview Video Below.
2. ABC Carpet and Home – Multiple levels of beautiful accessories and things for the home, small and large. 
3. Eataly in the Flatiron District – Yes, it's chaotic, hectic and you'll be on sensory overload, but it's a feast for the eyes and the palate. 
4. Chelsea Market – What can I say but, come hungry. One can find anything from lobster rolls at the Lobster Place and sushi, to unique food stands like Takumi Taco a delicious combination of Japanese and Mexican. The list goes on. Chelsea Market also has great shopping, artisans, music and events. I can never get enough. 
5. International Spy Museum – My latest find. It's a hands on experience with a plethora of interesting historical facts. Spy movies just so happen to be my favorite genre.
And 5 Historical Favorites Not to Be Missed — The Whitney, The Met, Museum of Modern Art, Central Park and Rockefeller Plaza.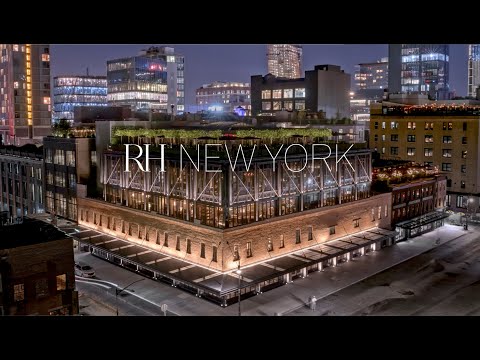 And New York would not be NY without exploring the city with my beautiful daughter Bianca who is a current resident working and living the dream in Manhattan.
Tags:
destinations
,
inspirational places
,
rh home
,
travel